Get out of jail free!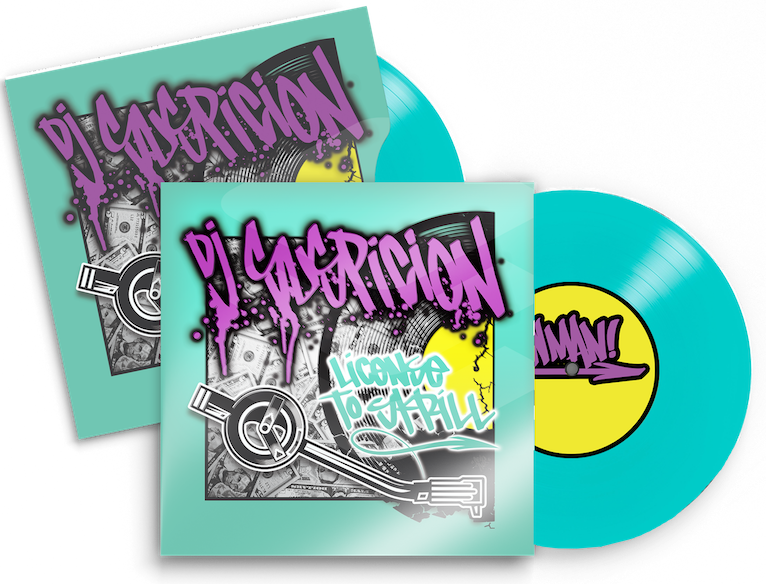 Dj Suspicion
"License  To  Skrill"
Aw Man! Records
AM001 
February 12, 2020
Dj Suspicion is letting you out of Jail Free!
NASHVILLE, TN- Dj Suspicion's debut 7" skipless scratch vinyl is available in stores across the US, Canada, UK, and Europe. After a "soft release" staged just in time to coincide with an international tour and several scratch events and competitions like the DMC DJ Battles, Beat Geek, and the Numark Portablist Scratch Battle, License To Skrill, included in all the prize packages has been tested by the best and is now officially hitting the streets! It is the first of its kind in a series of "Jail Free" releases by Aw Man! Records intended to help promote sample based music while remaining on a legal playing field. 
Named "License To Skrill" literally because it's licensable for sound recordings, TV, and film, it can help expand professional opportunities rather than hinder them. L.T.S. offers a solution for the scratch musician who needs to avoid infringement. All sounds on this record are originally created from scratch, there are no samples.
This 40 gram pressing is a collection of favorite classic scratch sounds all dj's know and love. There are several "Ahhhs", "Freshes" and "Funkys", an everlasting bass tone, maybe some flatulence, and many more! The 12 "skipless" sentences are cut wide and deep making it loud and clear as well as keeping it visually easy to find your sound.
*BUY LICENSE TO SKRILL CLICK HERE!!!
Instagram @djsuspicion
Availablity:
United States: https://djsuspicion.com , https://awmanrecords.com, and more!
Canada: https://sundayscratchshop.com
United Kingdom: https://www.turntabletrainingwax.com
Europe: https://portablismgear.com